Hyundai Celebrates Black Friday with Huge Savings on Ioniq 6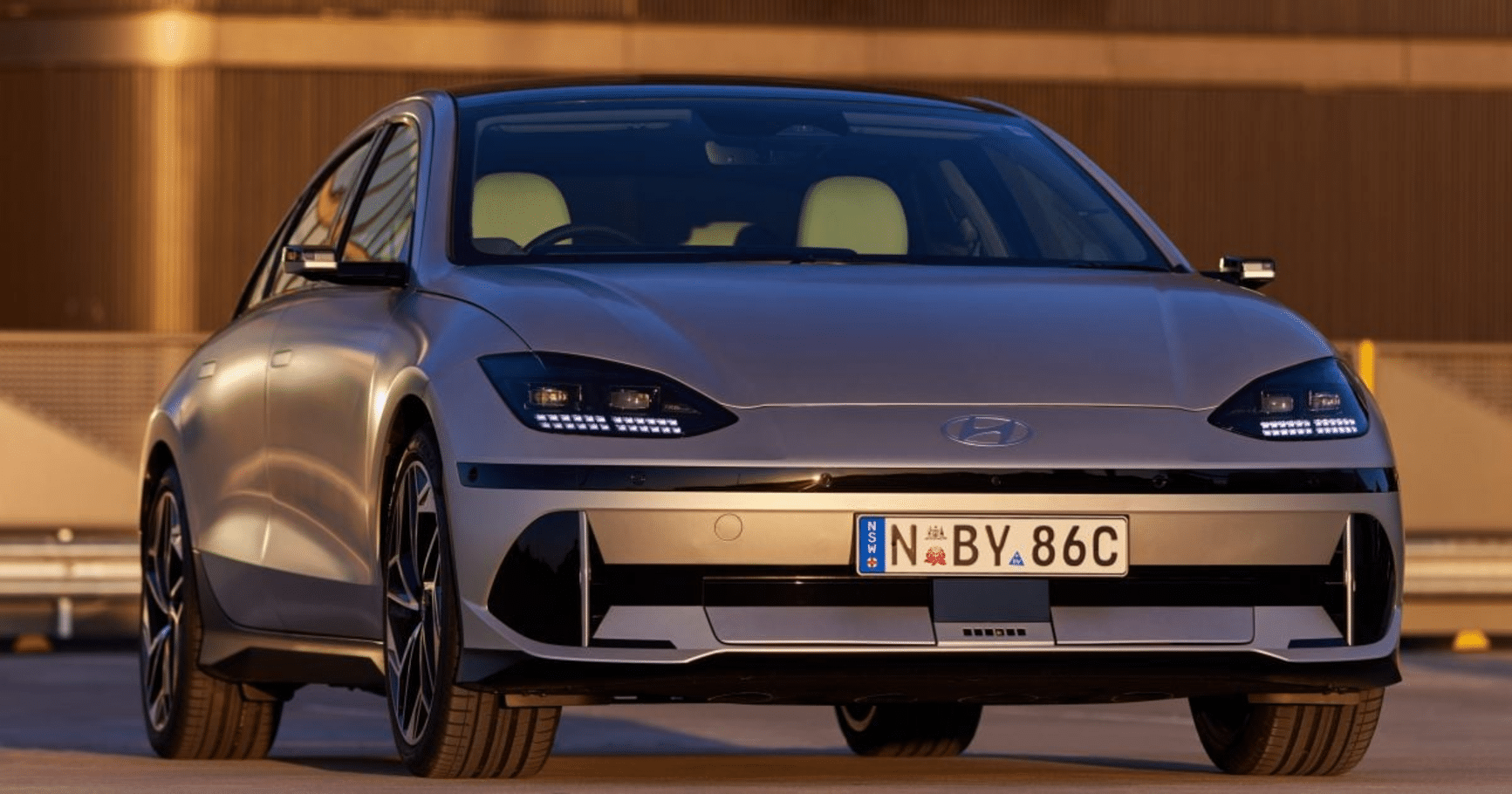 Hyundai Celebrates Black Friday with Huge Savings on Ioniq 6
Ready to upgrade your ride with impressive savings on the Hyundai Ioniq 6?
While Australians don't typically celebrate Thanksgiving, that won't stop Hyundai from joining in on the Black Friday festivities. From November 24 to November 27, they are offering massive savings of up to $10,500 on their Ioniq 6 models. Let's dive into the details of this exciting promotion!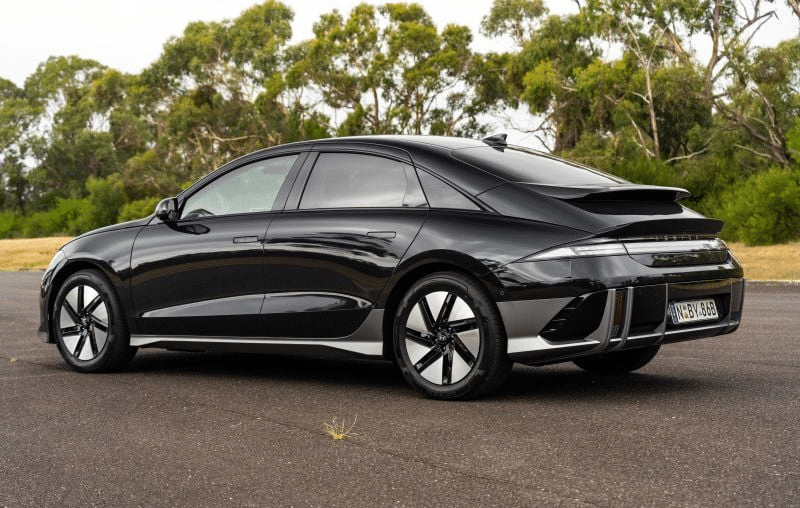 During the Black Friday weekend, Hyundai is giving Ioniq 6 buyers a special treat. If you order a MY23 Ioniq 6, you'll be eligible for a complimentary trim upgrade. This offer is available from November 24 to November 27, so make sure to mark your calendars and take advantage of it!
Specifically, if you decide to go for the rear-wheel drive Dynamiq, Hyundai will upgrade you to the all-wheel drive Techniq at no extra cost. This delightful upgrade comes with a value of $10,500, giving you more bang for your buck.
On the other hand, if you opt for the all-wheel drive Techniq, Hyundai will spoil you with a complimentary upgrade to the flagship all-wheel drive Epiq. This generous offer is worth $5,288, allowing you to experience the top-of-the-line model without breaking the bank.
Hyundai has stated that there are around 600 MY23 Ioniq 6 sedans available across the nation. So, if you have your eye on this incredible deal, be sure to act fast before stocks run out! You can conveniently use the brand's online stock locator tool to find vehicles near you.
But the fun doesn't stop there. Hyundai has exciting plans for the Ioniq 6 range in early 2024. They will be introducing a revamped lineup, highlighted by a new base variant that will come with a more affordable price tag.
The MY24 Ioniq 6 range will offer two battery options. Alongside the existing 77.4kWh battery, there will also be a smaller 53kWh battery available. This allows buyers to choose the battery capacity that best suits their needs and budget.
The new base model will offer a more budget-friendly option, starting at $65,500 before on-road costs. However, it will come without some of the luxurious features found in the Dynamiq variant, such as leather upholstery and a head-up display. Nonetheless, the lower price point will make it accessible to a wider range of buyers.
Hyundai has made various specification changes to the Dynamiq and Epiq models as well. For a more in-depth look at the updated prices and specs, be sure to check out our detailed article on the subject.
To explore the entire MY24 Ioniq 6 range and determine the estimated delivery time, you can visit Hyundai's configurator on their website. This handy tool will help you plan your purchase and get you one step closer to driving away in your dream car.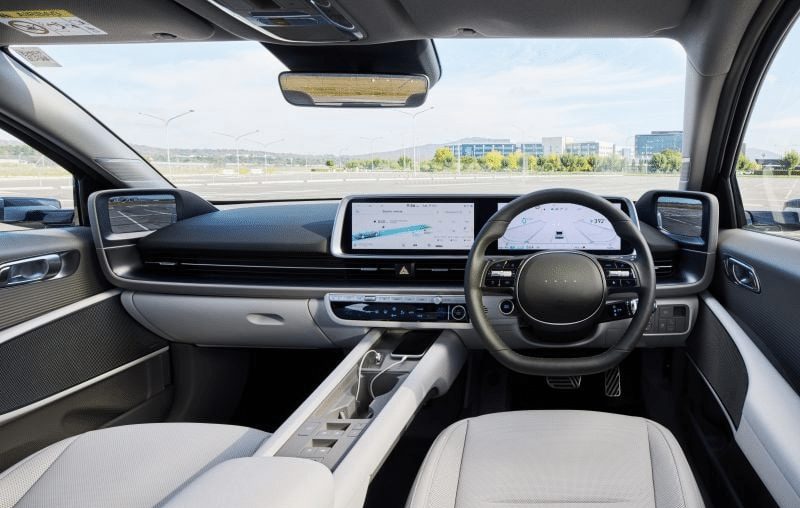 Hyundai is offering a complimentary trim upgrade on MY23 Ioniq 6 models
Rear-wheel drive Dynamiq orders can be upgraded to all-wheel drive Techniq
All-wheel drive Techniq orders can be upgraded to flagship all-wheel drive Epiq
Approximately 600 MY23 Ioniq 6 sedans are available nationwide
A rejigged MY24 Ioniq 6 range is coming in early 2024 with a more affordable base variant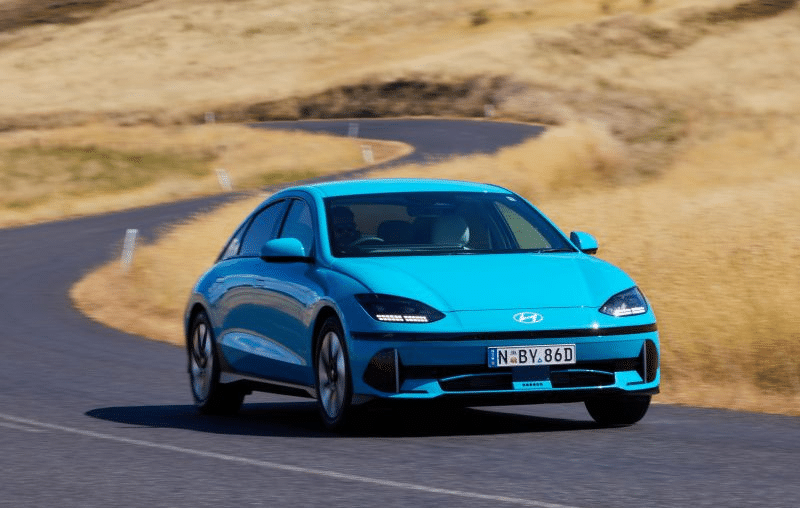 Hyundai's Black Friday promotion on the Ioniq 6 is an incredible opportunity to save big on this popular model. With complimentary trim upgrades and exciting changes on the horizon for the MY24 range, now is the perfect time to consider making this sleek sedan your own. Don't miss out on these limited-time offers and start exploring your options today!