2024 Audi A4 Receives Enhanced Features and Upgraded Options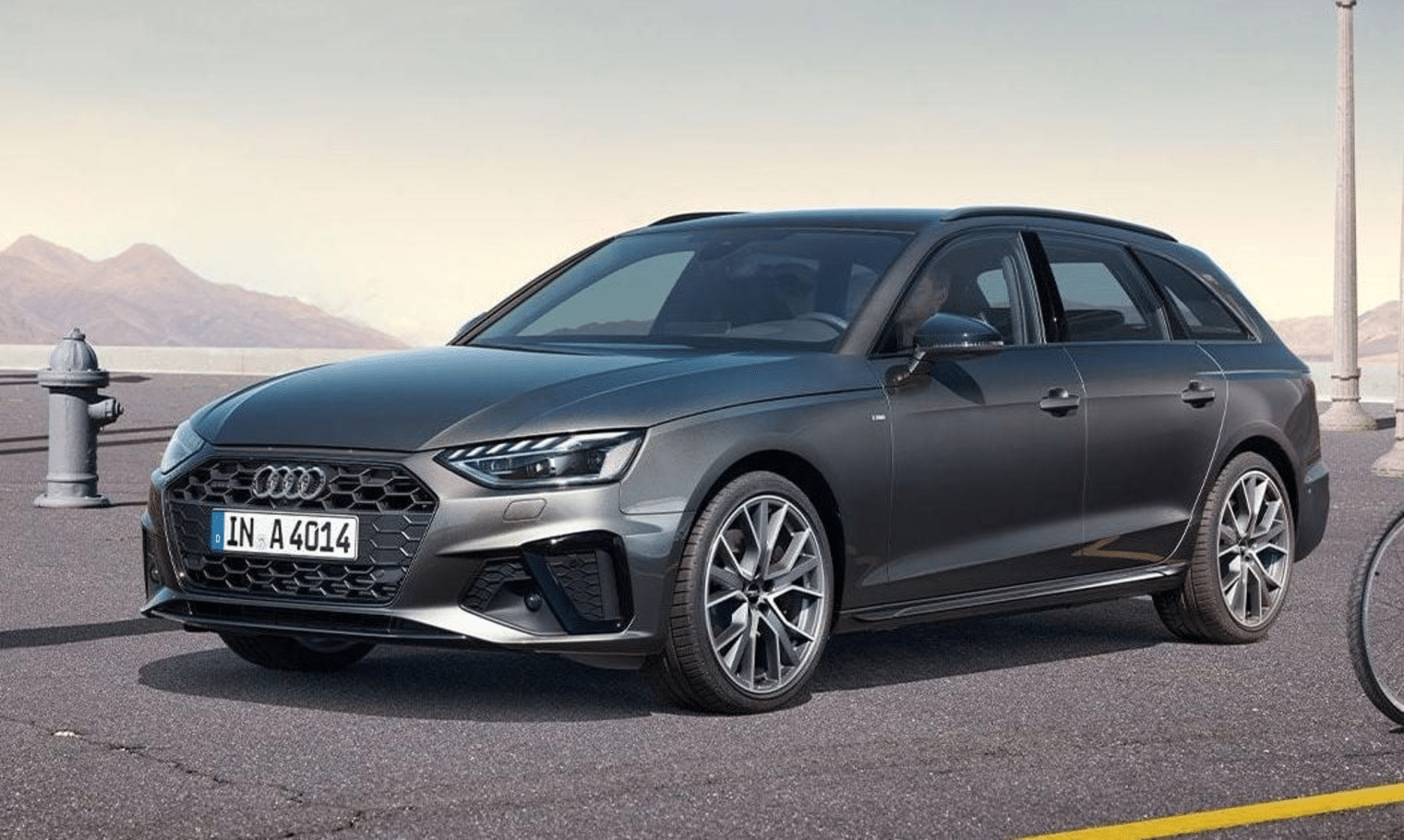 2024 Audi A4 Receives Enhanced Features and Upgraded Options
Looking for a luxury sedan or wagon that combines style, performance, and advanced features? The 2024 Audi A4 might just be the perfect fit for you. But with these enhancements, can it truly outshine its competitors?
The 2024 Audi A4 is gearing up for its successor, but not before receiving a significant upgrade to its standard equipment. Along with an extended list of features, there are also new options available for this model year. Let's take a closer look at what's in store for the Audi A4 in 2024.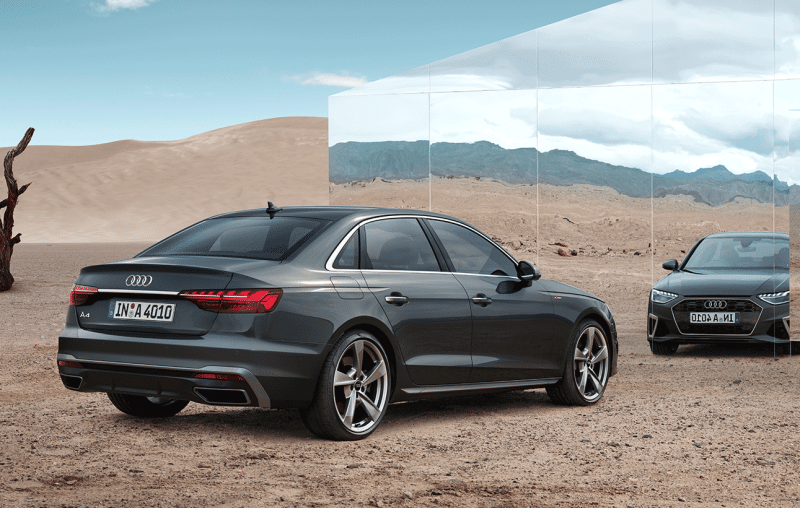 The outgoing Audi A4 has been given a boost in terms of its standard equipment for the 2024 model year. While a replacement is on the horizon, Audi has ensured that the current model remains competitive by offering a longer list of features.
Excluding the performance-focused S4 and RS4 variants, the A4 lineup consists of four models: two sedans, one Avant wagon, and one allroad wagon. Notably, the allroad wagon is now exclusively available with a diesel powertrain.
One of the most notable changes for the 2024 A4 models is the inclusion of advanced safety features as standard. Adaptive cruise control, traffic jam assist, turn assist, swerve assist, and a predictive efficiency assistant are now included across all models.
In addition to the enhanced safety features, there are also two new exterior finishes available for the 2024 A4 models, allowing for further customization.
While the upgraded features are certainly appealing, it's worth noting that prices have also increased across the range. The price hikes range from $2600 to $5666, depending on the model.
As one of the oldest vehicles in its segment, the current A4 has been due for an update. While prototypes of the next-generation Avant model have been spotted, there have been rumors of the A4 Sedan and A5 Sportback possibly merging into a single model.
Despite its age, the A4 continues to perform well in terms of sales. Audi has reported a 78.1 percent increase in A4 sales compared to the same period last year. However, it still lags behind its closest competitors, the BMW 3 Series and Mercedes-Benz C-Class.
The 2024 A4 range offers three engine options to choose from. The entry-level 35 TFSI sedan features a 2.0-liter turbocharged four-cylinder petrol engine, while the 45 TFSI sedan and wagon models boast a more powerful version of the same engine. The allroad variant comes with a 2.0-liter turbo-diesel engine.
When it comes to fuel efficiency, the A4 range delivers respectable numbers. The 35 TFSI sedan achieves a combined cycle fuel economy of 6.1L/100km, while the 45 TFSI sedan and Avant models have a combined fuel economy of 7.1L/100km and 7.3L/100km, respectively. The allroad variant is the most fuel-efficient, with a combined fuel economy of 4.9L/100km.
In terms of dimensions, the 2024 A4 measures 4762mm in length and 1847mm in width (2022mm including the mirrors). The wheelbase is 2818mm for sedans and 2820mm for the Avant model. The height varies depending on the model, with the sedan being the shortest at 1428mm and the allroad wagon being the tallest at 1493mm. Luggage space is generous, with the sedan offering 460L and the Avant and allroad models providing 495L, expandable to 1495L with the second row folded.
Audi offers a comprehensive servicing and warranty package for the A4. The vehicle is backed by a five-year, unlimited-kilometer warranty. Servicing intervals are set at 12 months or 15,000km, and Audi also provides a five-year servicing plan for an additional fee.
When it comes to safety, the Audi A4 offers a range of standard features to ensure driver and passenger protection. Autonomous emergency braking with pedestrian detection, collision avoidance assist, turn assist, adaptive cruise control, blind-spot monitoring, and driver attention monitoring are just a few of the safety features included across the A4 range.
Standard equipment for the 45 TFSI S line model includes 19-inch alloy wheels, automatic LED headlights, keyless entry and start, leather upholstery, tri-zone climate control, a 10.1-inch touchscreen infotainment system, and a digital instrument cluster. Additional features such as the power tailgate and memory functions are available for the 40 TDI and 45 TFSI models.
For those looking to further customize their A4, Audi offers several options and packages. The Assistance Plus package adds convenience and safety features like a head-up display and surround-view camera. The S line interior package enhances the aesthetics with premium materials and ambient lighting. The Carbon and Black package adds a sporty touch with black exterior styling and carbon accents. There are also standalone options available, such as adaptive suspension, matrix LED headlights, and a panoramic sunroof.
With its enhanced features, improved options, and solid performance, the 2024 Audi A4 is a compelling choice for those in the market for a luxury sedan or wagon. Whether you prioritize safety, efficiency, or customization, the A4 offers a range of options to suit your needs and preferences.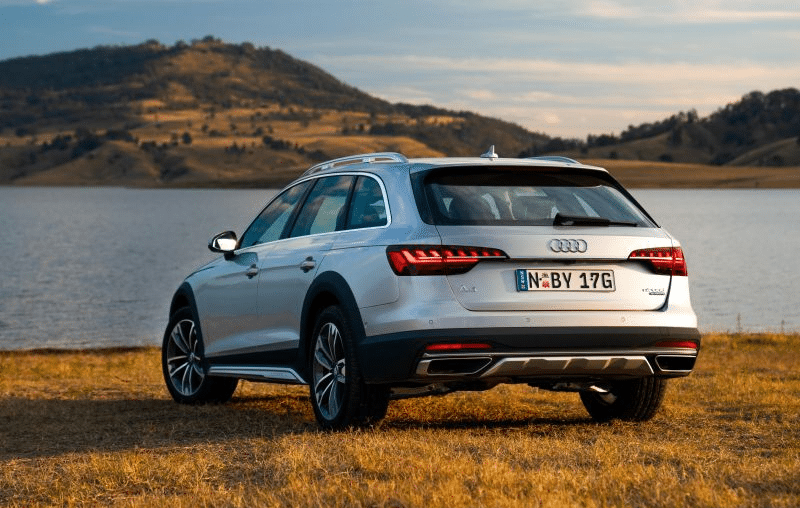 Four A4 models available, including sedans and wagons
All models come with advanced safety features as standard
Increased prices across the range
Choice of three engine options
Improved fuel efficiency
Generous luggage space and dimensions
Options and packages to customize your A4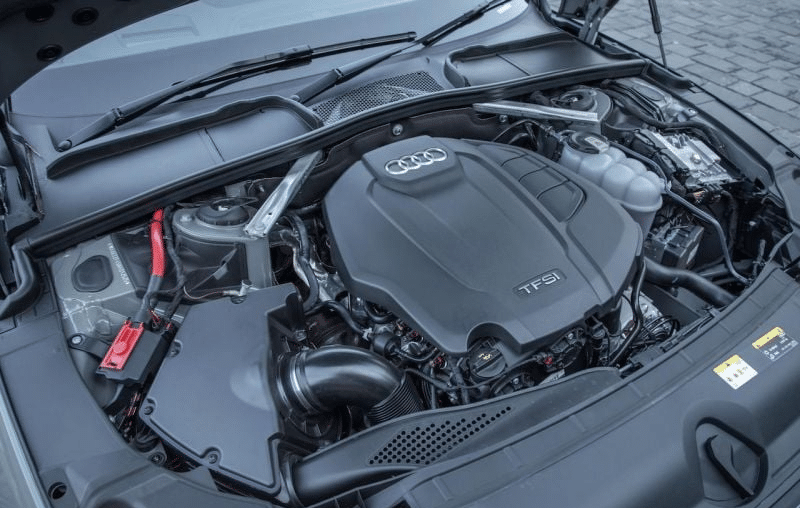 The 2024 Audi A4 is ready to impress with its upgraded features, expanded options, and strong performance. Audi has made sure to keep the A4 competitive in its segment, offering advanced safety features as standard and providing a range of engine choices. With its stylish design, generous dimensions, and customizable options, the A4 is a luxury vehicle that checks all the boxes.