Toyota Recalls Over 30,000 Kluger SUVs for Potential Safety Hazard
Toyota Recalls Over 30,000 Kluger SUVs for Potential Safety Hazard
Are you driving an affected Kluger SUV? Stay safe by contacting Toyota for a bumper inspection today!
Toyota Australia has announced a recall of 30,205 Kluger SUVs due to a potential safety issue with the lower resin front bumper. If damaged, the bumper may detach, posing a road hazard and increasing the risk of accidents and injuries.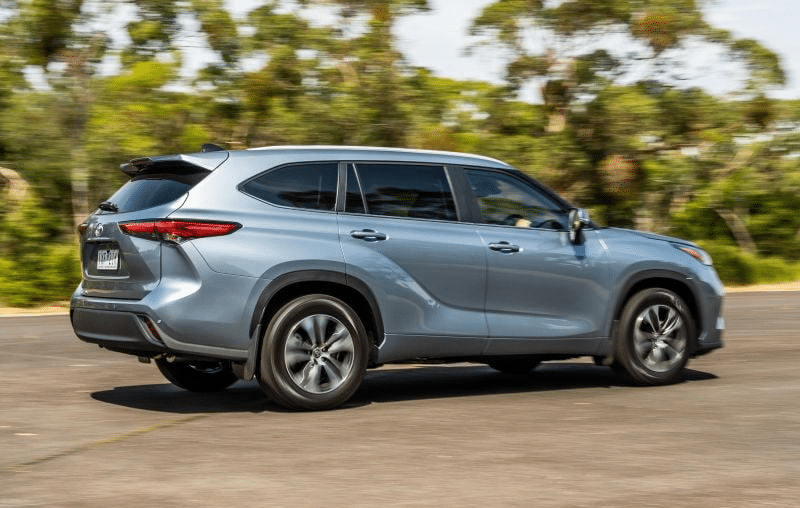 Toyota Australia has issued a recall for 30,205 Kluger SUVs after discovering a problem with the lower resin front bumper. If the bumper is damaged, there is a risk of it detaching during vehicle operation. This poses a potential road hazard and increases the likelihood of accidents and serious injuries. The affected vehicles include both petrol and hybrid models of the Kluger SUV, which were produced between March 2021 and August 2023.
Owners of the affected vehicles will receive written communication from Toyota, informing them of the recall and providing instructions on how to schedule an appointment at their preferred Toyota dealer. The purpose of the appointment is to have the lower resin bumper inspected and improved fasteners installed. This service will be provided free of charge.
The inspection and installation process is estimated to take approximately one hour. However, in some cases, the bumper cover may need to be replaced, which could extend the service time to around 2.4 hours. The duration of the service will depend on the dealer's work schedule and availability. Toyota assures owners that the necessary retention hardware will be installed to prevent any future detachment of the bumper.
If owners have any further questions or concerns regarding the recall, they can contact the Toyota Recall Assist Helpline at 1800 987 366. The helpline is available to provide assistance and address any inquiries related to the recall of the Kluger SUVs.
30,205 Kluger SUVs are affected by the recall
The recall includes petrol and hybrid models produced between March 2021 and August 2023
Owners will be contacted to schedule an appointment for inspection and installation of improved fasteners
Toyota has provided a helpline for further questions
Toyota Australia is taking proactive steps to address a potential safety hazard by recalling over 30,000 Kluger SUVs. Owners will be contacted and provided with the necessary service to inspect and secure the lower resin bumper. By taking immediate action, Toyota aims to ensure the safety of its customers and other road users.