BYD's Fang Cheng Bao 3 Off-Roader Leaked: A Glimpse into the Future
BYD's Fang Cheng Bao 3 Off-Roader Leaked: A Glimpse into the Future
Does the Bao 3 have what it takes to redefine the world of rugged off-roaders?
Get ready for a sneak peek of BYD subsidiary Fang Cheng Bao's highly-anticipated off-roader, set to make its debut in 2024. Leaked screenshots from Car News China reveal the Bao 3's unique design and exciting features.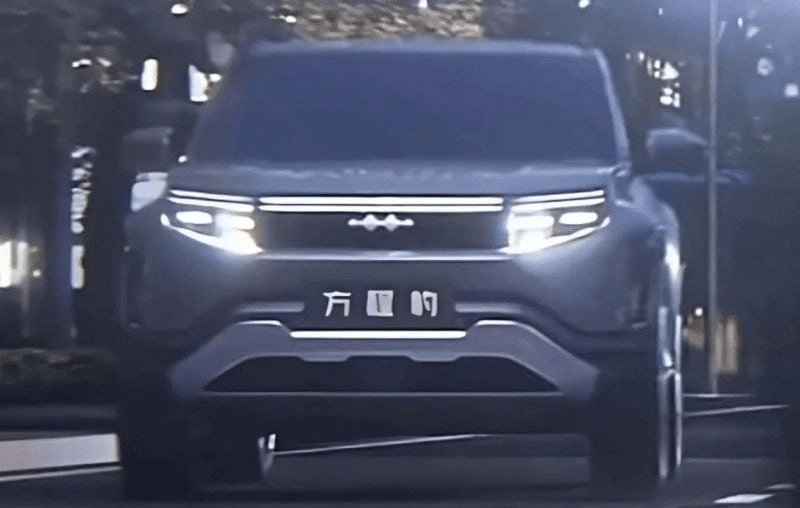 The Bao 3, the anticipated smallest off-roader from BYD subsidiary Fang Cheng Bao, has been unveiled ahead of its official launch in 2024. Car enthusiasts are getting a glimpse of its design through leaked photos from Car News China. The Bao 3 shares a boxy outline with its larger siblings, the Bao 5 and flagship Bao 8. This distinct shape gives it a rugged and robust appearance that is sure to turn heads on the road.
The front of the Bao 3 boasts eye-catching features including a rectangular grille and a contrasting silver front bumper. These elements not only add to its aesthetic appeal but also serve practical purposes. The bumper is likely shaped to enhance the vehicle's approach angle, allowing it to tackle rough terrains with ease. Adding to its modern feel, the Bao 3 is equipped with dual-strip LED lights and dual-rectangular LED headlights, ensuring excellent visibility in all conditions.
Moving to the side profile, the Bao 3 showcases its adventurous spirit with pronounced wheel arches that give it a muscular stance. Large wheels further enhance its rugged look while providing stability and off-road prowess. Notably, the smaller third row window adds a touch of uniqueness to the overall design. Additionally, roof rails and a sunroof are included, adding to the vehicle's versatility.
Rounding out the design is the rear of the Bao 3, mirroring its front counterpart. The similar-shaped bumper complements the overall aesthetics of the vehicle. A split spoiler adds a sporty touch, while rectangular LED tail lights make a bold statement. The tailgate is equipped with a spare wheel that also serves as a housing for a built-in reversing camera. Furthermore, based on its design, it is likely that the Bao 3 will feature a side hinged tailgate, adding convenience for loading and unloading cargo.
Under the stylish exterior, the Bao 3 is set to impress with its all-electric powertrain. This marks a significant milestone for Fang Cheng Bao as it will be the first all-electric vehicle in their lineup. According to Car News China, it will feature a dual-motor four-wheel drive setup, providing enhanced traction and stability in challenging conditions. Powering the SUV will be a lithium iron phosphate (LFP) battery, sourced from FinDreams, a subsidiary of BYD. This battery technology offers improved safety, longer life cycle, and better thermal stability compared to traditional lithium-ion batteries.
In terms of affordability, the Bao 3 is expected to be a budget-friendly option in the rugged SUV market. Car News China reports that the four-wheel drive variant will be priced between ¥200,000 and 300,000 in China, translating to approximately $43,447 and $65,171. This competitive pricing ensures that adventure seekers can experience the thrill of off-roading without breaking the bank. By offering a capable and electric off-roader at an affordable price point, BYD subsidiary Fang Cheng Bao aims to make rugged SUVs accessible to a wider audience.
As car enthusiasts eagerly await the official launch of the Bao 3 in 2024, this leaked information gives them a taste of what's to come. With its distinctive design, advanced features, and affordable pricing, the Bao 3 is shaping up to be a game-changer in the rugged SUV segment. Whether it's conquering challenging terrains or cruising through city streets, the Bao 3 is poised to deliver an exhilarating driving experience combined with the benefits of electric mobility.
So, are you ready to embark on your next off-road adventure with the dynamic and electrifying Bao 3?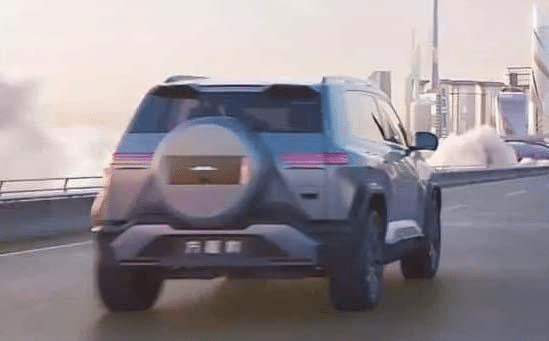 The Bao 3 boasts a boxy design similar to its larger siblings, the Bao 5 and the flagship Bao 8.
Impressive front features include a rectangular grille, contrasting silver front bumper, and advanced LED lights.
The side profile showcases pronounced wheel arches, large wheels, and a distinctive third row window.
At the rear, the Bao 3 shares design elements with its front counterpart, including LED tail lights and a built-in reversing camera.
This all-electric SUV is expected to offer a dual-motor four-wheel drive setup and utilize a lithium iron phosphate battery for power.
Pricing for the Bao 3 is estimated to range from ¥200,000 to 300,000 in China, making it an affordable yet capable option in the rugged SUV market.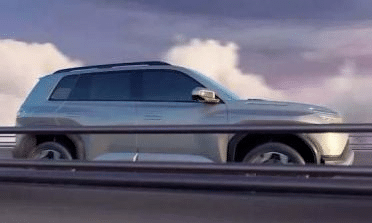 The upcoming Bao 3 off-roader by Fang Cheng Bao is generating excitement among car enthusiasts. With its boxy design, advanced features, and competitive pricing, this all-electric SUV is set to make a significant impact in the market. Stay tuned for its official launch in 2024 and get ready to experience off-roading like never before.